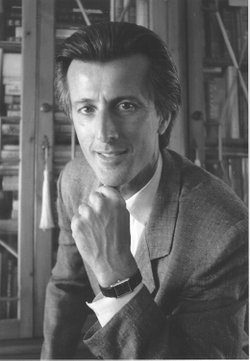 Marko Perko is a graduate of the University of Southern California. He has always had an insatiable thirst for knowledge of all types, and as such, he is highly regarded as a modern-day Renaissance man, historian, polymath, and polemicist. He is the author of the critically acclaimed and wildly popular book entitled Did You Know That…? now in its fourth edition. He is the co-author of Khamsin: A Thriller. In addition, he is the principal writer of the international best-selling knowledge-based board game "Twenty Questions." He is also the founder of the highly praised Marko Perko Online (www.MarkoPerko.com) Web site. As a software designer, he was a co-developer of Virgin Sound and Vision's "Frantic Factory." He is presently developing "Krypti.com™," a smartphone/pc multi-level game application. Moreover, his "Cultural Enrichment Programs™" introduce individuals to the vast expanse of human knowledge in an entertaining and informative way. Also, his "Nick Raasay" thriller series will be introduced this year.
As a teenager, Perko wrote and edited a bi-lingual weekly newspaper and was already an accomplished public speaker. Moreover, for fifteen years he was a regular weekly lecturer for the Elderhostel Organization (RoadScholar.org). And in the fashion of a true Renaissance man, his lecture topics covered such diverse subjects as the Ancient Greeks and Romans to the Middle Ages, the Renaissance, the Age of Enlightenment, the World of Science, the American Revolution, and the Digital Revolution.
He has spoken at numerous other venues, including the celebrated Bowers Museum as a guest speaker for the Orange County Performing Arts Center's "distinguished speaker series."
Perko has also written for and edited numerous publications, and has worked as a columnist, speechwriter, composer, lecturer, and playwright. He is a member of The Authors Guild, The Authors League of America, The American Society of Composers, Authors and Publishers, Broadcast Music, Inc., the Biographers International Organization, and the British Library.
Presently, he is working on a major biography of a world figure, as well as other book, television, film, and Internet projects.
Marko Perko lives in California with his wife Heather.  They have two children, Marko III and Skye Mackay.